Progress Stuck is a minor modification of Progress Quest by Grumdrig (https://bitbucket.org/grumdrig/pq-web) in order to grant it homestuck flavour. Originally this was just a reworking of the name, classes, weapons, stats etc. but eventually new features were realised including:
Echeladder name randomisation
Randomised planets
Two part roles
Beta kids backgrounds
and a heap of other changes.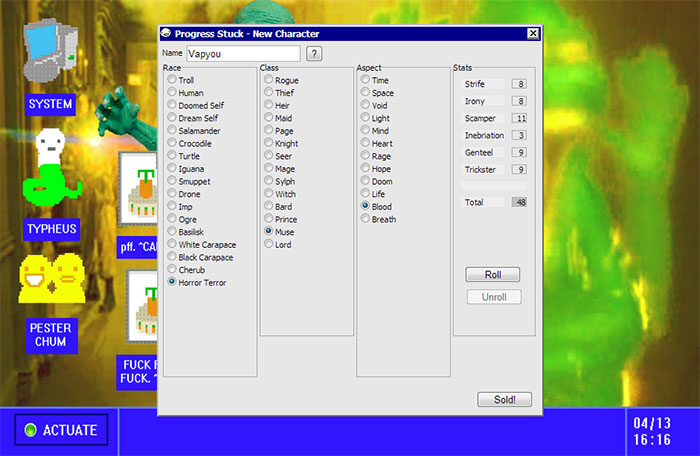 Link - https://callie.zone/ProgressStuck
Add a comment